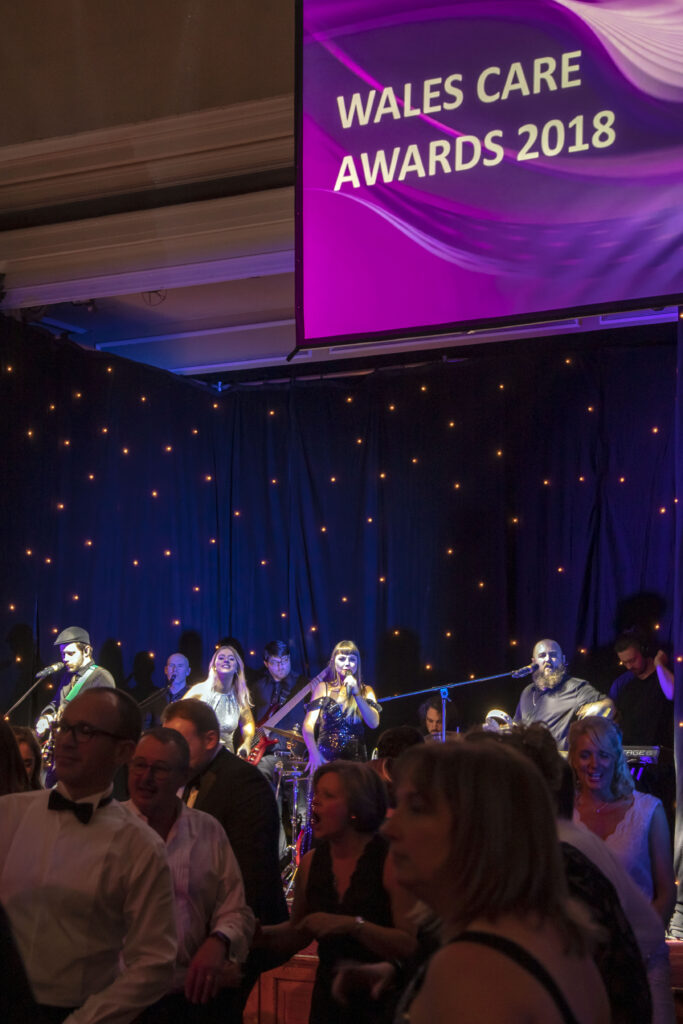 The Welsh Care Awards 2018

The Brotherhood Showband are delighted to have provided our fabulous corporate entertainment package for the annual Welsh Care Awards gala dinner and ceremony on Friday 19th October 2018.
We had a fantastic evening performing at the stunning City hall Cardiff for an incredibly worthwhile charity. The Welsh Care foundation is a truly fantastic organisation helping so many people in need across Wales.

The highly successful event was hosted by none other than Welsh tenor Wynne Evans, with some moving tributes to a number of the work force, and to their continuous efforts made throughout the year in providing the very best in residential care to hospices in Wales.

We are always pleased to work alongside the tremendous 11th hour productions team who worked tirelessly throughout the day and evening, to provide some of the very best in AV, sound & lighting for the event.

Soundchecks were all to plan, before the awards ceremony commenced, and We'd like to send a huge thanks to Janet Roberts who ensured that we were well looked after during our time at the event.

Once the formalities, were over, and guests were suitably fed, it was indeed time for Wales's best party band get the party started! We at The Brotherhood, were delighted to see the dance floor brimming with happy faces!

If you're looking for ideas to bring your corporate event to life, then a top class showband such as our Brotherhood Showband, is simply perfect to set your corporate, or wedding party alight. Our showbands feature four of the very best vocalists which the UK has to offer, and can feature brass sections for that super authentic production and delivery!
It was a pleasure and delight to have the band perform in Cardiff for this special Care forum Wales event, and we are also delighted to have been asked to perform once again at the 2019 event!